January 11, 2023
CrossFit 101: January 2023 Sessions!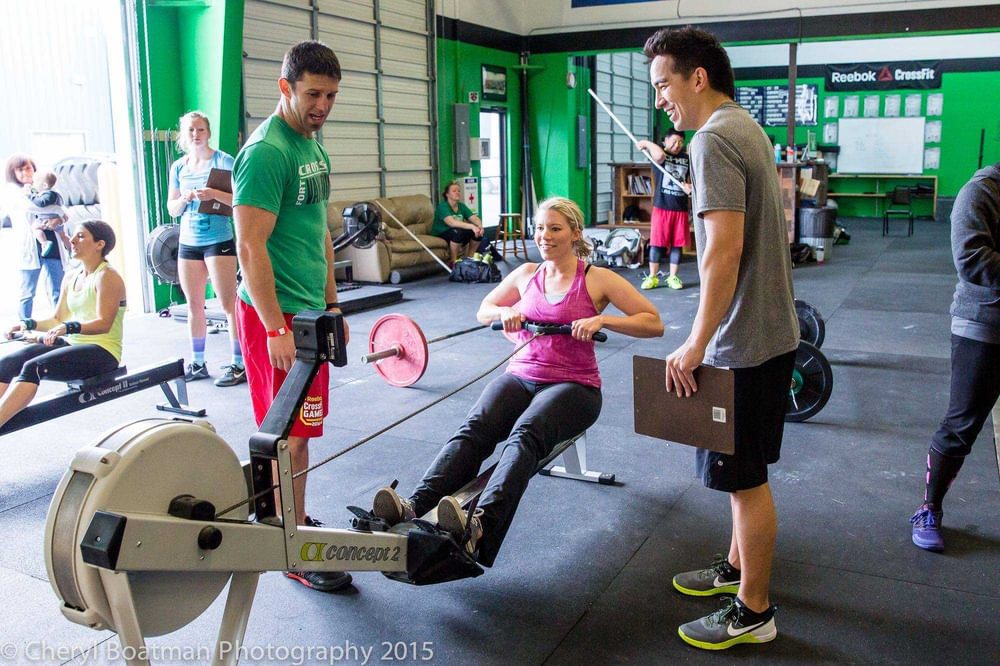 Morning CrossFit 101: January 16-27, M/W/F @ 6:00 AM-
REGISTER HERE

Evening CrossFit 101: January 16-26, M/W/Th @ 6:30 PM-
REGISTER HERE
Hi CrossFit Fort Vancouver!
Do you know someone who has been considering starting CrossFit? Maybe a family member or friend interested in improving their health? A co-worker curious about your workouts? Someone who's been intrigued for awhile but maybe just a bit intimidated to begin?
We are running a special CrossFit 101 Session in January! We'll have a morning (6:00 AM) and an evening (6:30 PM) option to choose from. CrossFit 101 consists of 3 sessions each week for 2 weeks. If you or someone you know have been considering beginning CrossFit, this is the best opportunity of the year to get started!

For athletes without prior CrossFit experience, our CrossFit 101 program is an ideal introduction to CrossFit Fort Vancouver. Whether you are new to exercise in general, unfamiliar with our style of training, curious about CrossFit, or you want to improve your health and fitness but simply just don't know where to begin, CrossFit 101 is the best first step.


The goal of CrossFit 101 is to teach the foundations of the CrossFit methodology. If you enjoy receiving instruction from world-class coaches and working out with other motivated athletes in a positive atmosphere that is equally parts challenging and encouraging, CrossFit 101 will set you up for ongoing success at CrossFit Fort Vancouver.

CrossFit 101 consists of 6 classes over the course of two weeks. Each class includes a warm-up, technique instruction, and and a workout that applies specific foundational CrossFit movements. We follow the proven progression of mechanics, consistency, and then intensity. We first focus on safe, effective, and efficient movement mechanics. Our coaches will help develop consistency in those mechanics. Finally, we will guide athletes to appropriate increases in relative intensities that play a key role in improving overall fitness.

At the end of CrossFit 101, you will be ready to join our full schedule of CrossFit Classes! Welcome to the team!
Please feel free to share this opportunity to start CrossFit with anyone you know who could benefit from being a part of the CrossFit Fort Vancouver community!

Questions? Please contact us at info@crossfitfortvancouver.com or (360) 989-7765
Thank You!