December 31, 2018
CFV 10 Year Anniversary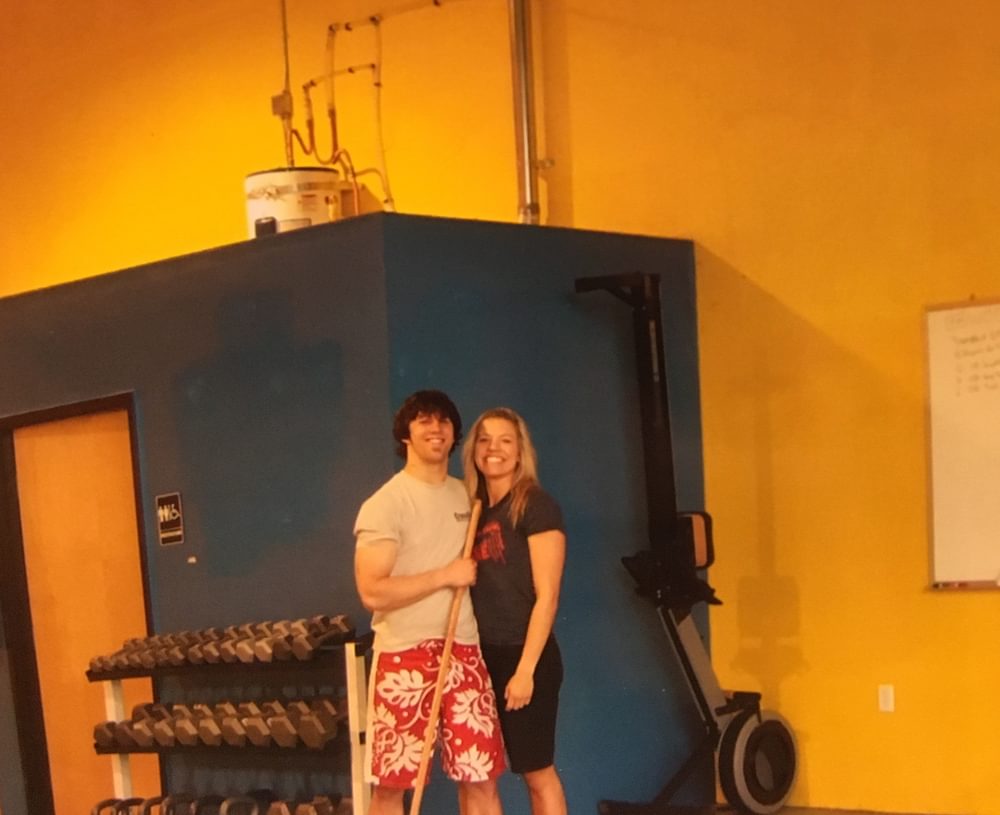 Saturday, March 30th, 5:00 PM
Ten years ago, Lauren and I opened the doors of CrossFit Fort Vancouver with the simple idea to improve lives through fitness. We knew next to nothing about running a business and had no idea if anyone other than us would even show up! It was one of those life decisions based on blind faith: we weren't sure where the journey ahead would lead, but we we wanted to find out. We knew the first step was to just take that first step!
I'm glad we didn't know all that we didn't know in 2009 and I'm grateful we took that first step! You see, nothing could have prepared us for what CrossFit Fort Vancouver would become. We thought we were starting a gym with a simple mission. What we've become is a community whose strength goes way beyond a barbell. A community connected by the bonds of humility, hard work, and a desire to be better. A community of people who care about each other. A family.

These last 10 years have been an absolutely amazing, rewarding, indescribable experience from our perspective. We consider ourselves extremely blessed to have had the opportunity to share in so many of your lives. We have been far from perfect, but we have constantly strived to stay true to our roots and to continue to help make lives better outside the gym through the time we spend together inside it.
Over the last decade, we've celebrated so many of life's significant moments together: birthdays, back squats, weddings, pull-ups, anniversaries, Open workouts, babies, box jump-overs, and of course a burpee or two!

The purpose of our 10 Year Anniversary Celebration is to say THANK YOU. Thank You to everyone who has walked through our doors over the last decade. Thank You to all of the coaches who have given so much of themselves to others. Thank You to all of our past and present members for simply showing up. Thank You for being a part of the CrossFit Fort Vancouver family. We are forever grateful to each and every one of you.
Please join us on Saturday, March 30th at 5:00 PM for an evening of family, friends, fun, food, drinks, and fellowship as we say Thank You and celebrate our first decade of fitness together. Cost is free. Attire is something other than your typical workout gear.

And it wouldn't be a CrossFit Fort Vancouver event without a little exercise! Everyone is also invited to our 10 Year Anniversary workout that same Saturday morning:
"10 Year 10K at 10:00"
What's the 10K route you ask? It's 2 laps around the CFV 5K Loop of course! (see photo below). And if a 10K isn't your thing, there's sure to be something for everyone!
Option 1: 10K Run
Option 2: 5K Run/Walk
Option 3: Partner 5K + Sandbag Run/Walk
Option 4: 10K Row
Option 5: 20 Mile Echo Bike
Everyone is invited: past, present, and future CFV members, non-members, families, friends, anyone and everyone! This will be the only workout scheduled at the gym that Saturday, we'll be closed for set-up for the evening celebration the rest of the day.
Thank You all for being a part of our first decade at CrossFit Fort Vancouver! See you in the gym!